What is an Emotional Support Animal?
An emotional support animal, or ESA, is a companion animal which provides therapeutic benefit to its owner/handler, by alleviating or mitigating symptoms of a mental or emotional disability.
An ESA is typically a dog or cat, but most kinds of animals may also qualify.
Emotional support animals come in all shapes, sizes, and breeds, and they differ from service dogs and therapy dogs in many regards.
NOTE: It is extremely important to mention that under Title II and Title III of the Americans with Disabilities Act (ADA), that an ESA is not classified as a service animal, and it is a Federal offense to misrepresent one as a service dog.
Emotional Support Animal Requirements
There are very few legal requirements which apply to an animal serving as an ESA directly.
However, in order to qualify for the legal protections and rights afforded to an ESA, the animal's owner/handler must have the following:
A diagnosed mental or emotional disability
A written recommendation from a licensed mental health professional, which states the patient's need for the ESA as part of his or her treatment.
Emotional Support Animal Certification and Registration
Although it is often helpful to clearly distinguish the animal as an ESA, there is absolutely no legal requirement to register or certify an emotional support animal.
Technically, your ESA doesn't even need a special vest; however many airlines strongly recommend adorning an ESA with a special vest and/or identification card to help delineate the animal as more than a pet.
Emotional Support Animal Laws
It is extremely important to be aware of emotional support animal laws and requirements. In the United States, emotional support animal laws can be separated into three categories:
Case Law – decisions made by courts
Federal Law – (both statutory and regulatory laws)
State Law
The primary federal laws governing emotional support animals in the United States are the Americans with Disabilities Act (ADA), the Fair Housing Act (FHA) and the Air Carrier Access Act (ACAA).
NOTE: Many cases that appear before judges are tried under both federal and state laws at the same time, and in the event that an individual is qualified for protection under both a Federal and a State law, whichever law affords greater rights to the disabled individual shall apply.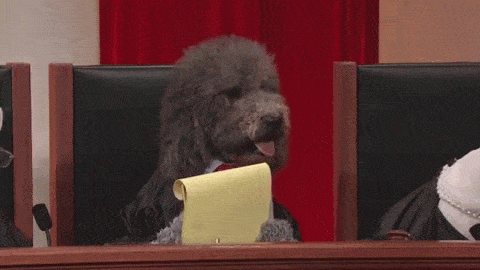 The Fair Housing Act (FHA)
The Fair Housing Amendments Act of 1988, commonly known as FHA, requires apartments and housing communities that ordinarily restrict pets to make "reasonable accommodation" for ESAs.
In order to be protected by FHA laws, the ESA owner must have a diagnosed disability and provide documentation to the property owner or housing representative.
The benefits of FHA includes that property owners cannot:
Charge an advance deposit or fees for the ESA
Question the disability of the ESA owner (require that the animal wear identification as an ESA)
Deny housing to a certified ESA owner
NOTE: If significant damage is done to the property, or if it becomes apparent that the animal is being neglected, the property owner might be able to recoup fees later.
The Air Carrier Access Act (ACAA)
The Air Carrier Access Act was passed in 1990 and works alongside Department of Transportation rules prohibiting discrimination of disabled individuals traveling by air. According to the Air Carrier Act provisions, airlines are not allowed to refuse transportation, limit, or require advanced notice before offering service to individuals who are disabled. The same goes for charging fees for accommodating disabled persons with an ESA.
Airlines may require advanced notice for certain accommodations such as:
medical equipment
electric wheelchairs
ESAs (depending on the individual airline guidelines)
While the Air Carrier Act requires that airlines accommodate ESA owners who have verified identification, ESA owners are not required to sit in any particular location unless the animal is large enough to obstruct an aisle that must remain unobstructed.
Emotional Support Animal Benefits
Emotional support animal benefits are numerous and varying, from mental benefits, physical benefits to even social benefits. A few of the mental health issues that ESA's may help alleviate:
Depression
Panic disorders
Postpartum depression
Anxiety
Phobias and fears
Post-traumatic stress disorder
There are numerous studies demonstrating the health benefits for those with pets, whether they are officially an ESA or not. Examples of proven health benefits include:
Physical
Lower cholesterol
Lower blood pressure
Lower triglyceride
Increased activity
More opportunities for exercise
More time spent outdoors (for dog owners especially)
Mental
Reduced stress levels
Reduced feelings of loneliness
Better mental health
More opportunities for socialization
Social
A conversational starter
Helps with forming bonds
Reduces isolation
Emotional Support Animal Breeds
Since an ESA is a pet that provides companionship to a person who suffers from symptoms of a mental or emotional disability, they can be any breed. Unlike other types of service animals, ESA certification is not limited to only dogs.
Anywhere from a small dog breed like Corgi, Pug, or Dachshund to a large dog breed such as German Shepherd, Saint Bernard, or Golden Retriever. Also applies to all cat breeds as well like Maine Coon, Tabby, and more!
The point is, your ESA can be any breed of dog or cat but HAS to provide you with support. This meaning that ESAs for sale is not a real thing. You need to own a dog prior to obtaining your letter!
Emotional Support Animal Training
An ESA is not required to have any formal training, aside from standard house-breaking and obedience training.
But, in order to qualify for the travel and housing rights afforded to an ESA, the animal:
Must not pose a danger to other people or animals, or exude threatening behavior, such as growling, lunging, etc.
Must be housebroken
Must not be a nuisance (e.g. excessive barking, damaging or destroying property, etc…)
NOTE: Any animal serving as an ESA that cannot meet these basic requirements may be denied the housing and air travel rights which are afforded to emotional support animals. So it's important you are taking of your pet just as they are taking care of you!
Emotional Support Animal: The Next Step
If you feel like you could benefit from an emotional support animal, then we've got you covered.
CertaPet has a quick 5-minute survey to see if you would be a good candidate for an ESA and if you are, they will connect you with a licensed mental health professional in your state.
Emotional Support Animal Resources
Check out our free guides and resources for owner/handlers of emotional support animals, which include:
Handler Rights & Responsibilities
Flying with an ESA
ESA Housing Rights
Emotional Support Animal FAQ